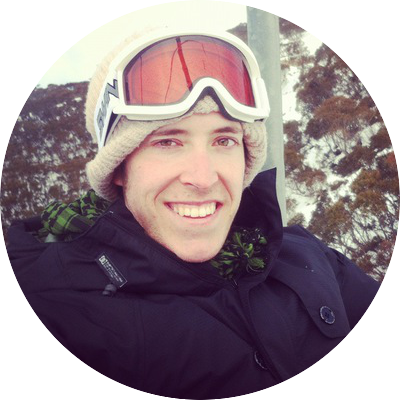 Who the bloody hell is William Lee, well first of all, my mates call me Will or in some circles Will-Lee "get it Will-Lee as in Willy as in… (I'll leave that one up to you). I am an actor, I am an animal lover, and I am taking on a life of self doubt by tackling it  head on. I'm taking a chance on life, by doing everything I can to be 100% me… Its not easy, but it can always be worked on.
I started off life living in a house on stilts, nestled in the treetops of The Wombat State Forrest in country Victoria. It was quiet, and peaceful. Unfortunately the following 20 years of my life was going to be spent with my head still stuck up in the trees.
With a Horseman/ Blacksmith as a father (Graham Lee), and a mother (Caroline Lee) who had a passion to improve the Aged Care Industry, I was sure to have an interesting time trying to find a career that would best suit me. In school I was encouraged to go into Hospitality, and train to be a Chef, which I could not see myself doing as a career. I was told in Math class to give up before my final exam (which I ended up doing really well on, and going on to do biomechanics as a part of my university degree). I gave up drama in school, afraid that this would make my life more difficult than it already was, being a competitive horse rider, and a male with real human emotions, in drama class… It was all just a little too much for my teenage self to handle, and a little too much fuel for the kids that I couldn't seem to get along with.
Although I was determined to do something bigger! Like my mum I was extremely interested in health and well-being, and similar to my father I had an urge to continue on my journey as a sportsman. I grew up as a competitive Horse Rider, being a part of a State Champion Team in my discipline, which was games/novelty racing (think, barrel racing in the rodeos). I also took on, snow boarding, skiing, football (AFL), soccer, running, athletics, tennis, you name it and I have most probably tried it.
This lead me to complete a Double Degree at Victoria University, Ba Exercise Science & Human Movement/ Ba Sport and Recreation Management. All I wanted to do was help others improve their lives, I wanted to show them how to reach their true potential, and I wanted to make an impact on this world! Unfortunately I was never going to achieve this, working towards a career that was an "awkward fit" on me. It never really felt right, It was a career that would have made me fit in at high school, although it was a little late for that.
Towards the end of my degree, I went travelling. It was my first overseas trip, as a lone traveler, to Brazil!
My life was about to change forever. Suddenly I realised that I had alot of work to do on "me" before I could help anyone else. I loved being a horse rider, but did this mean I wanted to do sport for the rest of my life? Not really… I had morphed myself into an automatic machine, a version of myself which I could no longer recognise. We are one small spec on this planet, so how was I supposed to make a difference in this world when I was not even a fully functioning spec! I want to learn how to make my spec radiate as much light as possible. I decided I was no longer going to be afraid of being "too big", so I opened up my little black book of "How To Make People Think I'm "That Guy" & Not The More Uncomfortable Quirky Me". I flicked to the chapter of "Squashing My Childhood Dreams", long behold, I found a section that stood out to me. "Actor" this mythical job where people would magically appear on stage and on our screens. They were charismatic, confident, and well rounded beings, that I taught myself to believed, I could never be. Well for the first time I felt I was ready to take on this chapter of my life. This chapter was no longer going to be in my little black book! I whispered to a few people that I was going to give acting a go, and signed up for my first acting class! After my first day I could not help but announced my passion for acting to my friends and family, I knew there was no turning back. It terrified me, so I knew I was doing something right!
The exciting thing, is that I soon after landed my first feature film role in The Legend of Ben Hall, which turned out to be a big success. It's a surreal feeling, but something that I  am coming to terms with. I really can do this… Well I have. So I say to the awkward teen "Willy" to chill out, its all going to work out just fine! Sure there are bumps in the road, but nothing I cant handle. They are only opportunities to improve! Oh and note to self. Just enjoy the ride!
Let's Socialize